3DXChat : Multiplayer Virtual Sex Game
MMOVSG.NET
Review Rating
8.9

/10 (Great)


Incomparably incredible realistic 3D graphics

Life-like virtual sex through motion capture animation from real-life porn actors

Virtual sex with real people around the globe
Website:
3DXChat Website
3DXChat Review

The famous developer team Sex Game Devil, well-known for high quality 3D sex games as Juliet Sex Session and Nemo's Whores, have released 3DXChat, the first multiplayer (!) game in their lineup of sex games.
The 3D graphics and animations in this game have reached a level of detail and realism that can't be found in any other game on the market right now.
Life-like virtual sex through motion capture animation from real-life porn actors & Real-Life stretching and bending of the ladies holes and the men's cocks.
In 3DXChat you have…
Full control over the character appearance (e.g. haircut, eye color, hair color, nails color, body shape, breast size, ass size, thickness of hands/legs/waist).
Full control over hundreds of clothes in your wardrobe (color and material adjustment, even create your own clothes).
Full control over your private apartment (create interior, design and arrange furniture, color and material adjustment).
Share your created objects with the 3DXChat community and let people from all over the world appreciate your art.
Travel freely around the broadening and improving 3DXChat world to visit bars, clubs and beaches where new locations being added continuously. Anybody can chat, interact and invite each other.
Presently 3DXChat is already available in beta version.
Updates and add-ons are produced almost every day adding new abilities and content. New sex positions are continuously added and their interactivity (additional actions while having sex) steadily improved to become the lifelike benchmark for all others yet to come.
Enjoy 3DXChat, which has the most realistic graphics to be shared with real sex partners from around the globe. Find your fitting bedmate in the 3DXChat Community.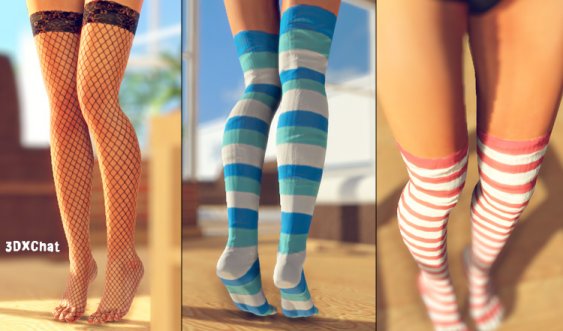 There is a Hot Deal option available, besides 3DXChat you will receive access to the full versions of the following Sex Game Devil games:
3DXChat (Multiplayer Online 3D Virtual Sex Game, Review of 3DXChat)
Juliet Sex Session (3D Sex Game, Review of Juliet Sex Session)
Nemo's Whores (3D Sex Game, Review of Nemo's Whores)
Venus Hostage (3D Adult Adventure Game, Review of Venus Hostage)
Night Party (3D Adult Quest Game, Review of Night Party)
Sex Warrior 3D (3D Adult First Person Shooter Game, Review of Sex Warrior 3D)
Anal Masters (Adult Arcade Game)
3DXChat Screenshots
3DXChat Spec Sheet
3DXChat
Interactive multiplayer game strictly made for adults who want to connect and experience a unique sensual experience in the virtual 3D world of sex.
| | |
| --- | --- |
| Developer | Sex Game Devil |
| Type | Multiplayer Virtual Sex Game |
| Genre | MMO Virtual Sex Game |
| Status | Final |
| Platforms | Windows XP/Vista/7/8/10 |
| Languages | |
| Price | Available as part of the SexGameDevil Bundle Offer that includes their entire lineup of sex games including free updates and new game releases for $29.95/month (recurring) |
| Website | 3DXChat Website |
3DXChat

,