The thriXXX team will release the first major update for their multiplayer sex game Chathouse 3D this week.
Comparing the below screenshots should suffice to realise that this update achieves significant enhancements towards lifelike 3D graphics and animations.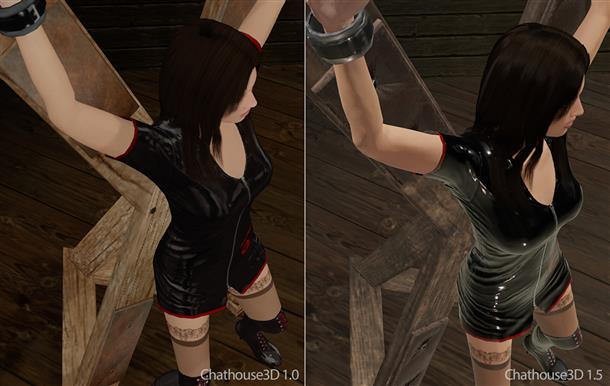 Substantial improvements have been accomplished to increase the realism level by better surfaces, shadows and light ambience. Most of the textures have been reworked to reach higher detail levels and improved optics.
Well, that was technically spoken … Simply put, we get much more realistic girls and guys to have fun with 🙂
Additionally Chathouse 3D now provides guided tutorials and interactive explanations of game functionalities to reduce the learning curve to a minimum for becoming a Chathouse 3D sex expert gamer.
The collection of new features is completed by a multitude of new articles of clothing in 36 trendy colors.
Have fun!