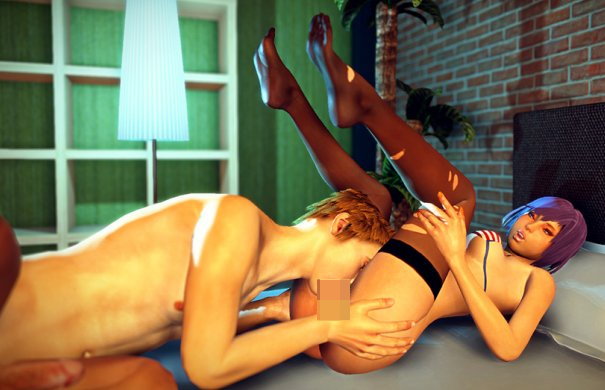 We have one common interest it seems which are hot 3d sex games, right?
To reflect different tastes in game features like graphics, animations, sexual activities, etc. it's important to have reviews about a game from more than one reviewer perspective.
MMOVSG is open to your contributions
MMOVSG invites you for some written submissions.
If you believe in your writing skills and if there is nothing you'd rather write about than titties, pussy and ass in hot 3d sex games, well then MMOVSG will be the right place to contribute.
How it works
Submit a review or article using the instructions below. If it's good enough, we'll publish it. If not you will receive feedback, so you can try again. If you get 2 reviews or articles published, we will reward you for your further reviews or articles as explained below.
What to write about
Here are some of the topics we are interested in, but really anything related to 3d sex games is welcome!
Article Topics
Top 10 hottest 3d sex games girls
Articles related to creating 3d sex games
Articles related to using 3d sex games with teledildonics like VStroker
General interesting articles about 3d sex animation, virtual sex and cybersex
Review Topics
Any of the multiplayer sex games listed on mmovsg.net, especially:
Red Light Center, AChat and 3DXChat
Any of the singleplayer sex games listed on mmovsg.net, especially:
3D SexVilla 2, Hentai 3D 2, BoneCraft, 3D Katie, BumTropics, PinkTropics, Girlfriends 4 Ever, 3D Girlz 2
For 3d sex games that aren't listed on mmovsg.net please get in touch with us before writing a review
The Rules
If you're unclear about the topic or anything else contact us before you write your article or review
Before you are eligible to receive a reward you must have 2 articles/reviews published with mmovsg.net
To get articles/reviews published, submit your articles/reviews using the contact form with the subject "My Contribution", they will be reviewed by mmovsg.net and if they meet our criteria, they will be scheduled for publication and you will be notified
Once you have 2 articles/reviews published on mmovsg.net we will reward you in either of the following ways in return for an article or review that meets our criteria and is published on mmovsg.net

we will provide you with a Red Light Center Gift that grants the eligible receiver 30 days of VIP access (worth 350 Rays)
or we will provide you with 375 Rays
Precondition for receiving such rewards is an active Red Light Center VIP Account or an age verified Red Light Center Basic Account to which the gift or the rays can be transferred. (Note: Only age verified basic accounts can be upgraded to VIP with a gift).
Rays are the Red Light Center in-world currency that has a real $US cash value rate (1 Ray is approximately $0.075). Rays are used to purchase virtual and real world items, license or buy properties and obtain services.

By submitting the article/review to us you release all copyright to said article or review to mmovsg.net and grant mmovsg.net the right to publish in it's entirety or in an edited form
Article / Review Requirements
Must be written in English
Must be of unique content, no copy&paste
Minimum of 700 words (approx one A4 page)
Review must have a reasonable rating out of 10 (see the rating score info)
Must be entertaining, informative and well-written with reasonable supporting arguments
When writing a review be as neutral and non-biased as possible and clearly state all positive and negative game aspects
When writing an article reference your facts and clearly distinguish them from your own opinions
Any relation at all to the game producers must be disclosed
Game Aspects that should be taken into account
Graphics: Face, Body, Clothing, Scenery
Animation & Collision Detection
Sound: Voices, Music, Sound Effects
Sexual Activities:

Stripping, Oral, Intercourse, Anal, Exotic Positions
BDSM Play, Fantasy Play
Lesbian Sex, Gay Sex, Group Sex
Toys Usage

Characters & Locations

Multiple Female / Male Characters, Famous Characters
Multiple Locations

Character Customization Possibilities: Body, Face, Hair, Voices, Ethnicity
User Interface: Camera Control, Positon Selection
Gameplay: Challenge, Fun Factor, Sexual Arousal
Overall impression / last words
What will you get out of it?
You will receive rewards in form of Red Light Center Gifts or Rays as described in the rules section.
And when mmovsg.net finally gets to hire, early contributors will be considered first!
How to get in touch?
Use the contact form with the subject "My Contribution" to email us with your questions, ideas or suggestions, we'll discuss everything from there.